Set your goal today cards
-   James Stevenson, EMCC Accredited Coach, Applied Positive Psychologist and Coaching Psychologist -
Download your free set your goal today cards here
The set your goal today cards below are handy if you want to carry your daily goals with you in your wallet, bag or pocket. You can download the PDF below (8 cards per A4 page).
What are your goals for today? Do you wake up in the morning and decide what to try and achieve that day? It's a challenging habit to start but it can be a great motivator creating a dynamic that helps battle stagnation. 
Click here to download a PDF copy of the template above here for free

If the goals are realistic and meaningful it can mean a sense of challenge each day, and a sense of accomplishment in the evening!
If you have some outcome goals already, (i.e. to read 10 books from your list in the next month or to save 20% of your income this year) these little cards can be great to remind yourself of the daily efforts you want to make. For example to read 2 chapters or spend less on daily bits.
A few pointers...
If possible try and attach your daily goals to your longer term goals. 
The thing I love about daily goals is the idea of finishing the day feeling a sense of achievement and knowing you are one step closer to victory.
A goal that is measurable motivates. Can you measure our goal? i.e. run 5km. Lose 0.5kg. Write 10 pages. Make 3 people smile. Read 50 pages. If you feel that your goal isn't easy to measure it's time to get creative and tie it to something that can be measured. I'm always happy to help with this. Feel free to reach out.
Even in the short term making your goals SMART (specific, measurable, attainable, relevant, timed) is significantly more effective than goals that are not SMART (Locke and Latham, 2017). A SMART goal is a powerful and clear-cut determination to take action towards a specific objective. 
What's next?
Why not print out a few copies of these daily goal cards, chop them up with some scissors and keep a pile handy somewhere.
Having these goal cards in your pocket or wallet will also help engrave your goals in your mind.  Also handing them out to your friends will encourage them to challenge themselves.

---
James Stevenson is the owner of WiseGoals.com and a qualified and accredited wellbeing and philosophy coach.
He works with clients in an patient, understanding and creative way to help them apply great philosophical ideas and psychological scientific findings so they can flourish in a way that leads to them also contributing to a better world.
The development of a strong sense of mattering and agency, alongside deep understanding of inner and outer obstacles give clients a powerful coaching experience. More about James here.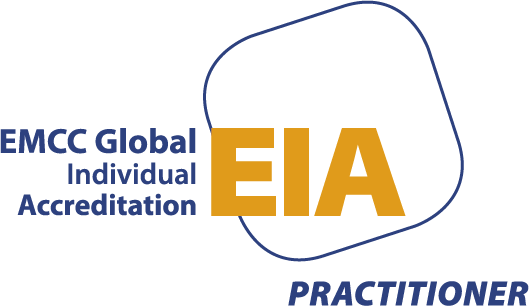 References
Locke, E, A. and Latham, G, P. (2017). New Developments in Goal Setting and Task Performance. Routledge.