5 wise body goals that'll give you clear progress!
Are you feeling inspired? Are you raring to go? Have you decided enough is enough! It's time to change your body for the better?

What are your body goals? Do you have an idea of where you'd like to be body wise?
After the introduction below you'll find 5 key ways to make serious progress towards the body you want.
Aiming high
The brave step of writing it down
Taking action steps and changing habits
Not obsessing over methods
Believing you're great as you are now
Let me be upfront with you. I am not a body-builder. I have made great progress but I do not have some super-duper ripped body. My body is important to me but I also believe there are things of greater importance. Here you will get the perspective of a goal setting expert rather than a body expert. Now I've got that off my average sized chest ;-) lets continue...
Your body... one of the most frustrating challenges!!!
It's gotta be one of most frustrating areas in the world of goal setting! You're can often find yourself in a constant cycle of progressing, sliding, progressing, sliding.
The temptations of Christmas, birthdays, Easter, parties, the weekend... It might feel like every week there is something that gets in the way! Sometimes feels like you're constantly fighting an uphill battle!
If you have already made great progress with your body and want to share your top approach to encourage others click here.
On top of that you have everyone telling you what isn't possible? You can't do this… You can't do that… you don't have the right body shape... Thanks a lot for the pep-talk!
You probably sense in your heart that this kind of thinking isn't going to get you anywhere... Better to think about what is possible!
Why not make today the day you began to turn it around...
Today could be the day you decided. The day you refreshed your determination to work towards your ideal body…
No matter how far away it seems, you know your body goals... You know you can get there somehow... Someday... What more do you need?!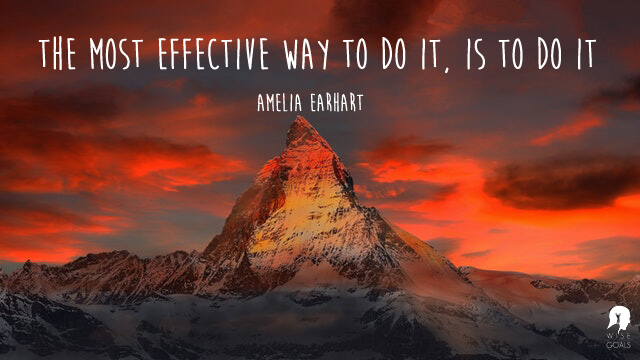 Anyway, isn't setting huge goals how you make huge progress? You know that. Whether you look like an Instagram model with a million followers next year is kind of missing the point.
The point is… you making actual real movement in that direction! You feeling wonderful about the improvement you make!
The 5 keys to reaching your body goals
1. Dream big. Aim high.
FaceinHOLE.com
Act on your inspired self not your worried or afraid self. Think long term and be brave and dream big like a boss. Find a picture of your body goals on Instagram or google. A body that excites you. Print it out and stick it up somewhere. Who knows how far you can go? You'll certainly never know unless you try! If you want to have a little giggle in the process check out FaceinHOLE.com and you can put your head on a body of your choice ;-)
2. Write down your intention
Set your actual goal over the next 5, 10, or 20 years. How ever long you think it might take. That means you writing down something like:
"To be fighting fit and brimming with health, weight between ___ and ___, with body fat % between ___ than ___, by 2025."  
Set your actual date you want this to happen. Be brave and take this first step! Put it in your own words. You can use one of these free goal setting worksheets to assist you.
3. Decide on some action steps/changes and add to your daily or weekly routine
Now you can decide on your first steps towards your goal. You know that the only way to get somewhere long term is to make changes in your short term habits.
You might decide to make one or two changes this month. Or maybe a few changes in the next 6 months. Whatever feels right for you... plan it!
4. Don't obsess over right and wrong methods
The method you choose is important but less important than your discipline... you sticking with it. If you are brave enough to act on steps 1-3 you will find determination and grit.
Choose some action steps that feel like a good fit for you. If you keep trying you will find a good fit. In fact you'll find many good fits.
Your action steps will naturally change many times as you make progress. Hopefully your determination will not.
5. Believe you are great just as you are
Your imperfect self (the truth for us all!) is truly great right now...  
just as you are, without changing a thing...
That's your starting point! 
The best way… the healthiest way… is to progress from some kind of greatness to further greatness. To come from a high view of yourself as a person (as everyone should) will increase your chances of sustained success.

You might also like:
1. Check out some more details about how to set specific fitness goals here. 
2. If you are thinking about health goal setting in general.
3. One of the best body goals to set is body fat percentage. You can find out your ideal body fat percentage and find out more about it this kind of goal here.

Finally Seeing Progress with Your Body? Want To Inspire Others? Share the Approach that has Worked Best for You
Found a way to make progress in your body goals? Finally lost some weight or toned up nicely? Why not share your story and your top tips so others can make the same great progress you have
Your Inspiring Stories of Reaching Your Body Goals
Click on the links below to see stories sure to inspire and encourage about getting a great body. They were all written by other visitors to this page.

Reaching My Body Goals Through Sports

I progressed towards my body goals through sports, always competing to be the best, and learning from the Pro's. When I was 13 at secondary school …
From Overweight To Body Goal Progress

My body goal progress from being overweight to 10% body fat has been helped by having a clear picture of what I want, why I want it, and being willing …
---
Goal Setting For All

›
Body Goals