changing bad habits: The Annoying Truth You Need To hear!
The key to changing your bad habits in 2 vital and
do-able points! 

Why is changing bad habits such a difficult thing to do?
Sounds simple in theory... Eat less rubbish, stop giving yourselves a hard time, drink less booze. Yada yada... BUT!!!
When you try to actually change it you meet with this weird resistance which at times can be so strong and frighteningly you feel powerless!
Is there a bad habit you're desperate to change? Is there one thing in particular that gets in your way and stops you making progress?
Opportunity! 
Low cost coaching with MA Coaching Students! Students on the globally recognised, accredited MAPPCP (Masters in Applied Positive Psychology and Coaching Psychology) programme are looking for clients. Contracts for 5 sessions are agreed individually between coach and coachee. All students are knowledgeable, qualified, and have over 50 hours of coaching practice. So you would be in great hands! 
If you are interested in this opportunity, kindly email wisegoals@outlook.com.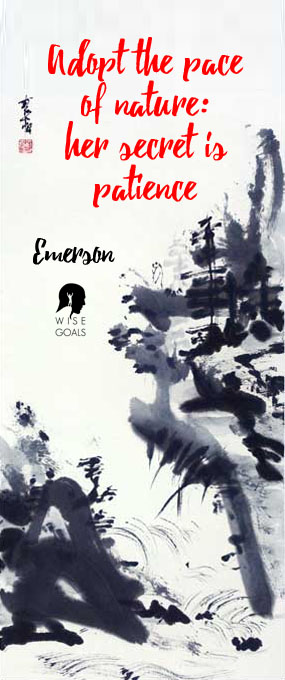 Have you made a decision yet?
Below you'll find: 

Just how epic the bad habits fight is
No easy-peasy 1 super-duper trick
A real life example: Self-criticism
Two concrete actions you can take today
The fight with bad habits: You're Sylvester Stallone in Rocky IV
The list of bad habits you've tried to change over the years may be looooong...
Drinking too much beer, smoking, fatty foods (my personal favourite is eating buckets of cheap chocolate), not exercising enough, over-sleeping, under-sleeping, gambling, calling yourself a plonker... You get the picture...
The list goes on and on! You will be battling bad habits till the day you die! You'll have long fights, short fights, repeat fights, perhaps ever life-threatening fights!
Don't cry BUT there's NO easy-peasy trick to changing bad habits
Sorry to say it but there you go! You realising this is probably the first step to doing it!
The reality of bad habits is they are STUBBORN BEYOND BELIEF!
You might manage to change one after struggling for ages then after years it comes back with from the dead with a cheeky grin!
You might get really embarrassed when you tell people about your victory then a few months later your habit re-appears. BUT that's the nature of the beast! FACE THIS HORRENDOUS REALITY IS HALF THE FIGHT!
One example: Self-criticism
One of my big habit changing battles has been self-criticism. This means that often when I say something imperfect, think something imperfect, or do something imperfect, the voice in my head says "What was that you idiot? What on earth are you doing?! I can't believe you didn't do ABC!"
Yea... not ideal!
It can be something as little as saying thank you to shop assistant and feeling that I mumbled my words. Or hesitating when I see an old women struggling with something. Or spilling a little tea on the floor. Or banging my foot on the door. 
Is there some habit that is deeply ingrained in your life that you want to change? Knowing what you want to change and why you want to change it can help!
The key to you changing bad habits in two points
Ok ok so you get it, changing bad habits is difficult, but still you really want to do it! Is there anything you can do, to give yourself a better chance?
1. Don't be ashamed of being really really serious
There are times when you get very serious with yourself and say "right. that is IT! enough is enough. I am going to make this change, and I will make it no matter what".
It's like months of slight frustration pass and then suddenly in a single moment you're able to make up your mind somehow!
The power behind your decision is it's seriousness. Being serious is often seen as a negative thing but if you treat your goals like jokes how can you expect to achieve something difficult?
There is a time for you to be easy-going, and there is a time for you to be deadly serious.  
2. Create a exciting vision that pulls you from your habit 
As I mentioned before, sometimes bad habits are painfully stubborn. They can come back again and again. Which means your victory over them depends on your ability to fight again and again...

One factor which will help you challenge over and over again without stopping is your vision. It can be many things. I recommend a list of around 30 goals that you want to achieve in the next 15 years. This page has some worksheets that walk you through vision setting. 
Yea, your vision is changing all the time, but the overall idea of achieving everything on your list is exciting enough to keep you going when things get tough.
You might also like:
How your phone can help you set better habits - Harvard Business Review article
---