smart goal Setting: Master this Important Life Skill
Are you ready to give smart goal setting a go? If your motivation is on holiday you're in the right place!
Here you will learn how easy and effective smart goal setting can be. This method has been tried and tested over and over again and the results are clear. In certain types of situations, It works. Every time.
Here you will learn how to change your dreams to fit the SMART model (that is, specific, measurable, attainable, relevant, and timed). Doing this is proven to give you power, focus, vision, and motivation.
Each of the 5 aspects has it's own power and influence on your perspective and behaviour.
So let's go through each aspect one by one...
Making your goals SPECIFIC
What have we decided to look for today?
Specific goals are clear and concrete rather than vague. Having specific goals works because you know exactly what you have to do. The action you have to take is clear.
A vague goal would be for example, to be healthier. 
Nice sentiment certainly.

A specific goal however would be to exercise. Even more specific would be to play sports. Even more specific still would be to play football.

Can your goals be MEASURED?
Making your goal measurable achieves two desirable things: 

Can you see the top of the stairs yet as you take today's step?
1) You know exactly when you have completed your goal.

2) All the way through your journey you know precisely how far away you are from completing your goal and therefore how much effort you will have to put in to complete it.
The increased accuracy of a measurable goal means that you can reflect and adjust your goal and find a more motivating target next time.

The key to motivation is making things real. That means knowing exactly where you are and where you want to be. Facing reality.

To start running a lot is specific but it can't be measured. To run 3 times a week, 5 km each time on the other hand can be measured very accurately. 

Are your goals ATTAINABLE or in la-la land? 
Smart goal setting means setting the kind of goals that influence you in a clear undeniable way. The primary purpose of smart goal setting is to cause you to move.
If a goal doesn't naturally lead to action then something is wrong with the goal. Often the goal isn't attainable within the time frame, or sometimes is to too easily attainable.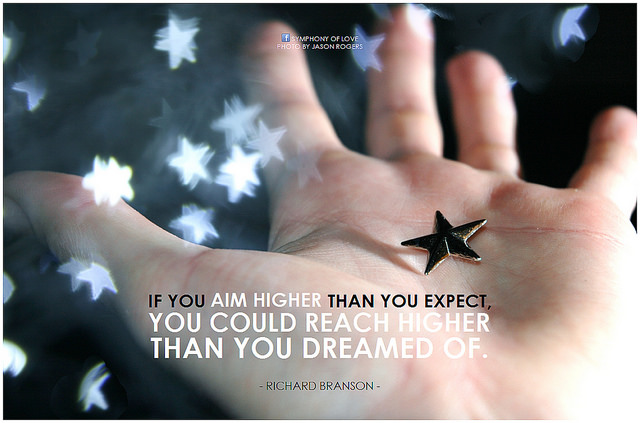 The brave but simple step of adjusting our aim a little higher, towards what we have never done before
If you set a goal that is way too difficult for you within a certain time frame, you tend to not start taking action because, "what's the point, I'm never going to get there anyway." If the goal is too easy you may naturally think, "no rush, I'll do it later."
Having an attainable but challenging goal really is the ideal. What is attainable is completely dependant on the person. 

The beauty of this concept is that pretty much NOTHING is unattainable. It's just a matter of giving yourself enough time. 

When you're thinking about ten or twenty year goals you shouldn't be afraid to aim high. Who knows what's possible?
To read deeper into what makes a goal realistic check this out.
How RELEVANT are the goals you're focusing on right now?
The question to constantly ask yourself, is "what do I really want?" and "What is it that I want the most right now?". "What is a top priority for me now?"
It may be obvious to you. As clear as day. If not, creating a longer term vision may be useful for you. For example, perhaps 30 or so things you want to achieve in the next 20 years. Once your vision is in place you're more able to prioritise your immediate goals.
The huge vision of what you want to become and achieve in 10, 20, 30 years has a subtle pulling influence.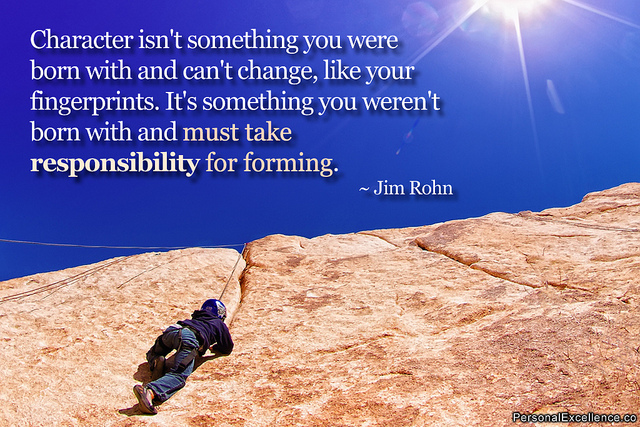 Is our character developing positively? Are we becoming more human?
Smart goal setting is partly about setting the right goals in the first place. 

Have you set a TIME OF COMPLETION?
Can we change one dream into a goal today?
Timed means exactly that. Set a date. Set a time and date that you want to reach your goal by. 

You must try not to fret about setting a date. Just do it. There is magic in doing this. You do it so you can enjoy the magic influence it has on you. 

Once you've set one don't worry about it too much. Even if you end up doing nothing what did you lose? You can have a look at it every few days perhaps and if you feel like it go with the flow it creates and take short term efforts if and when you feel like.

If you have a problem setting a date, It may be because you can't bear the idea of facing yourself when the date arrives and you have "failed".
I know the feeling well. But that is not failure. I think a more accurate view of failure is not trying in the first place.

By using smart goal setting it's clear to see you're sure to become more and achieve more... in a way completely unique to you, and at a pace completely unique to you.
If you like this, you might also like...
These free smart goal setting resources:
---