A Goal Setting system that works! 

If you're wondering, what goals should I have? What's the purpose of goal setting? Or what's the best way to achieve goals? You're in the right place!

Welcome to Wise Goals, where impactful and effective goal setting is made easy. This is where you work towards your goals... where you learn how to achieve your targets...
Here you learn how to set personal goals. You'll discover how to use different kinds of goals to create within yourself... greater motivation, heightened awareness, and a sense of positive direction!
Working towards a meaningful dream, persisting through the difficulty, that personal growth and learning that happens, and eventually achieving it! That's what life is all about! 
Opportunity! 
Low cost coaching with MA Coaching Students! Students on the globally recognised, accredited MAPPCP (Masters in Applied Positive Psychology and Coaching Psychology) programme are looking for clients. Contracts for 5 sessions are agreed individually between coach and coachee. All students are knowledgeable, qualified, and have over 50 hours of coaching practice. So you would be in great hands! 
If you are interested in this opportunity, kindly email wisegoals@outlook.com.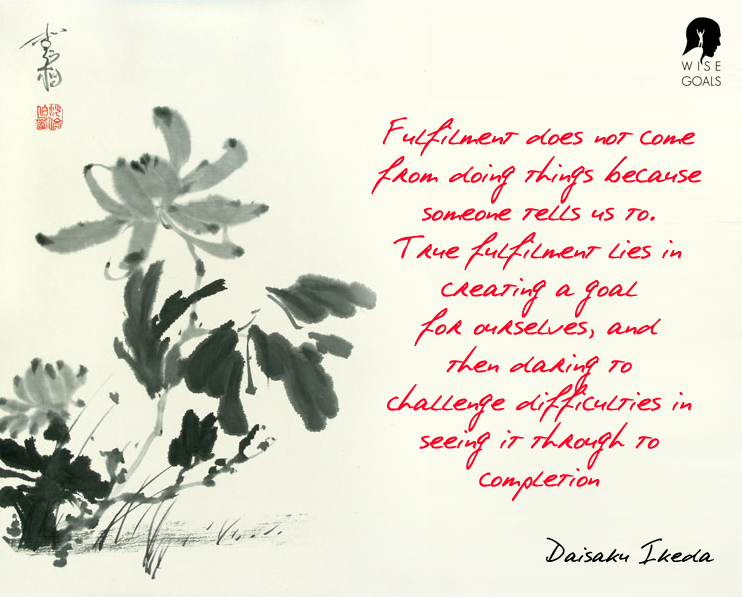 If you're interested in achieving goals you may want a refresher on what goal setting means, how to make goals measurable, what is a specific goal, why goal setting is important... You may also want to explore the best way to achieve goals, making use of quotes on goal setting, and using examples of real goals.
SMART
Specific
Measured
Attainable
Realistic
Timed
PURE
Positively stated

Understood

Relevant

Ethical
SMARTER
Specific
Measured
Attainable
Realistic
Timed
Evaluated
Reviewed
GROW
CLEAR
Challenging
environmentally sound
agreed
recorded
The Wise Goals Way
The Wise Goals system involves keeping firm in the awareness the purpose of goal setting, setting long term goals and short term goals, planning steps to reach goals, creating process goals as well as outcome goals, and reviewing regularly. It's all about personally meaningful goals and with flexibility... enjoying the journey of progress progress progress!
We use a wide variety of creative approaches and also psychological models depending on your personal values and needs: for example... SMART, PURE, CLEAR, SMARTER, and GROW.
Do you have a personally significant goal in mind? 
What were your new year goals? Do you remember? You may have many individual goals, goals for yourself at work, goals as a mom... or personal goals as a teacher, or as a student?
Have a look at the areas that people often set goals in below...
Did anything jump out at you?     
Or maybe there are many things you'd like to challenge?
weight loss
self esteem
student achievement
work goals
find love
exercise
reduce stress
overcome illness
change to enjoyable career
learn something new
save money
health and nutrition 
How to get started
There are many ways to go about setting goals. As mentioned above there are different time-frames (short, medium, long) and also different types of goal (performance, outcome) which all serve different purposes.
I studied and got my highest grade in a goal setting essay in my sport and exercise science degree, and then really deepened my knowledge in my coaching psychology masters. All these approaches have excellent grounding in research. 
Things to consider will include your personal preferences at this time, the unique situation you find yourself in right now, and your desired outcome. Here's a couple of examples of how you might get started setting goals today:

Setting a short-term goal to take on right now
One way of starting is to focus on something in the short-medium term. I'm hesitant to put a specific time-frame on this because it's so dependant on the goal and the person. Typical might be a month or two. However anywhere from a week to 3 months is reasonable for a short term focus. It should feel grounded in "now", rather than "later". You can use the "my main goal right now" worksheet to walk you through it. The questions help you set a goal that is specific, personally meaningful, measurable, and allows for some initial planning to happen.

If you can't seem to bring yourself to get going... a short term goal like this can plant a seed... leading to new ideas for action and a growing sense of motivation. 

The worksheet above can be used to set an outcome goal (the end point). This is the most important goal to set.
How about a performance or action goal? 
You may then also want to set performance goals or action goals that propel you towards that outcome.
The key in your decision should be the nature of the task. If the task is simple in complexity, i.e. making phone calls, sending thank you emails, editing... or put another way... if for you the task can be done without much thought or difficulty then a performance goal can invigorate and greatly improve performance. If you think a narrowing focus, concentration ,and determination would help... then an action goal is ideal.
However an action goal can also be highly detrimental!! You don't want to get all determined and focused and make loads of progress only to realise that 
If you are especially busy or unwell you might want to be kind to yourself at this time. When it comes to deciding the "when", you may not want any extra pressure. Feel free to skip the target date entirely in this case. Goals work in many different ways even without target dates. 
Maybe a slight shift in focus and awareness is enough at this time. Even just naming a month, or a season might feel like it's enough.
You may want to focus on a goal based on self kindness or well-being. One that rather than focusing on what your going to do, focuses directly on you.
Taking a break, resting, going in nature, enjoyment, pleasure are goals that enhance production capacity...
Then later, you might decide to set a goal that propels you forward in terms of what you produce. Take care of yourself first and foremost. You are valuable, a precious treasure.  
There are many ways to set targets. Try and find an approach that sings to you right now. You will learn to set goals with flexibility on this site. No one method is "better" than another. You'll learn how to adjust your goals for different types of tasks, different personalities, and different situations. 
Creating a exciting long-term vision
Another option available to you is thinking in the longer term and creating a vision for your life.
I recommend that you make this an ever-changing fluid vision. I also suggest to make it exciting, energy-creating. Now is not the time to be overly realistic. The motivation created by a vision is powerful in many ways.
It's perhaps more subtle but if your goals ring true to you this activity will help with a background sense of meaning and purpose, short term prioritising, and acting as a compass. Fill out the long term dreams worksheet now to give it a try!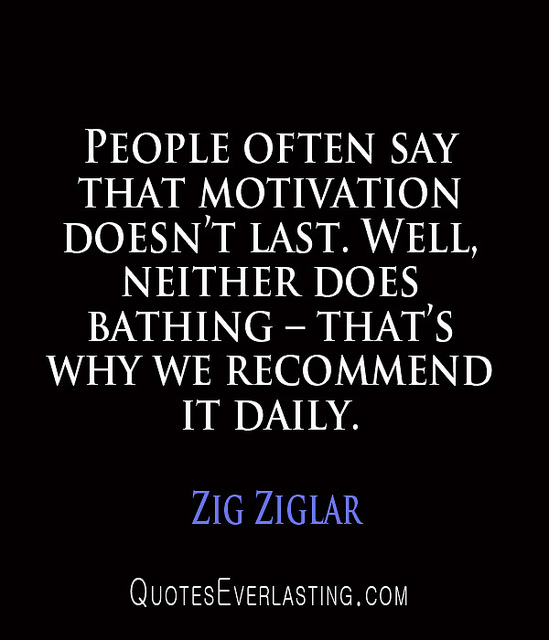 Don't worry if you can't fill it all out now. You can always add to this in the following weeks, months, and years eventually creating something you are delighted with which captures your vision for the future.  

Remember, there are no wrong answers! Don't worry too much about accuracy and realism here. Have fun! 
If you start goal setting what's in it for you?
You'll achieve more - When someone wants to achieve something in any field… think of Chistiano Ronaldo, Usain Bolt, Richard Branson... they probably do many things well. One thing they definitely do is set goals.
You'll become more decisive - When you're clear about where you're going it's easier to decide on the best action to take. Decision making becomes easier.
You'll have more enthusiasm about the future - I know the whole vision thing might seem a bit ridiculous when you first write it down. BUT, although subtle, it does create a sense of possibility and hope. 
You'll become less distracted - One cool thing about having some clarity of where you're going (whether it's pie in the sky or not!) is... Less distractions. It becomes easier to say "I appreciate the offer but no thanks". Of course this could be good and bad. Finding a nice balance that works for you is important.
You'll grow in capability - Doing this whole goal setting thing points to a life of growth (whatever that means to you) and bringing out more of your capabilities. Over time, you'll become more capable by setting goals. You'll grow at a faster rate.
More resources and tools to work through your dreams and goals
You can find resources such as different worksheets and various templates for every kind of goal you're thinking of setting below. 
Most popular areas you can set wise goals in
Have you got a goal in mind you want to focus on now? Below are some popular areas that you might want to focus on...
Goal setting articles 
We've probably heard it 100 times. But sometimes we all need a quick reminder to jog our memory. Why it all works? How it all works? How to make your goal smart etc etc... You will find articles on all this below.
Thanks for popping by...
Well done for visiting the goal setters dojo and honing your skills once again! Sign up below if you want the latest inspiration, resources, and product discounts sent straight to your inbox!
Wishing your great success!
James