How to Achieve goals In Your Own Unique Way
So you're interested in how to achieve goals... Aren't we all! If you're struggling with some challenge at the moment there are a few considerations below that may just help you break through...
How to achieve goals or how to achieve is surely something that every single person thinks about. When you're going through a difficulty or when you have something you want what's the key to success?  
How can you persevere when you hit a wall? How can you refresh your determination consistently enough to get lasting results over time? Why is it that many people don't go for their dreams?
After setting goals for many years and studying goal setting in my bachelors degree and my coaching psychology masters, I'd like to share some thoughts on these questions...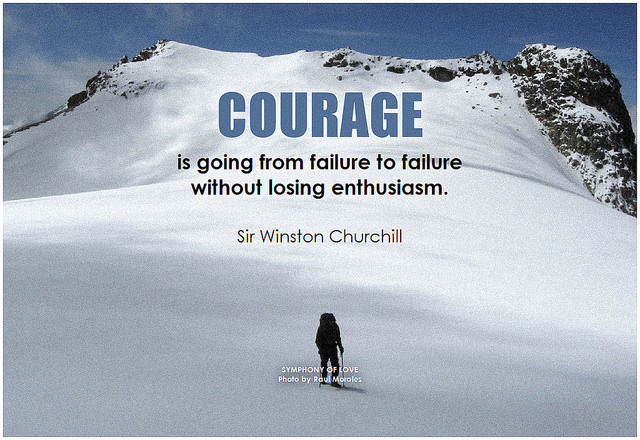 Can we re-enthuse ourselves again today?
If you have already made great progress with a goal and want to share your story to encourage others click here.
Is reaching your targets success? Not quite...
Although reaching the targets you set for yourself may sound like success there is more to it than this...
You could set extremely easy targets that would be almost impossible to not achieve. You would inevitably reach all your targets. Have you been successful? Is this victory? Obviously not.
Why do some people not go for their dreams?
What do you think is the most common reason people don't work towards their dreams?

No doubt there are many factors at play, probably different nuances for each person. I think one of the most common general dynamics at play is when deep down, for whatever reason, they don't think they are capable. They would never say "what's the point in trying. I can't do it" but if they truly believed they could do it, they would. 
This belief, I believe, stops us even trying in the first place which is a pity because everyone has unlimited capabilities awaiting to be discovered and built upon.
We become stronger and more able through consistent challenge
The funny thing about impossible, is how few are the steps to it becoming possible. Often a decision that something is impossible is based on nothing more than not knowing the way. A single step can often open up that path.
My mentor Daisaku Ikeda used to say people rarely feel capable at the beginning of a big and new undertaking, but each step of the way, growing in confidence, growing in ability, anyone can become highly capable.
The key is the desire to take a step forward into the unknown today, and tomorrow, day after day. Many things can help us do this. One of these is setting goals or put another way making a decision to move in a chosen direction.
What's the true key to achievement then?
The main reason we set goals is to cause us to move in a direction we ourselves desire and cause us to develop in the process. One way of viewing success is movement and growth that wouldn't have otherwise existed. The key to how to achieve goals then, is gradual challenge and growth.

This is why it's not wise to obsess too much over whether or not we reached our exact goal or plan. Life can throw all kinds of completely unexpected trouble your way! Flexible challenge is an art!
The importance of a broad perspective in your goal journey
It feels good to reach a challenging target. You'll sometimes reach your targets. You sometimes won't. Regardless, the broader and more important goal is to maintain your enthusiasm regardless.
Reaching every target you set is not quite the point. If it was you would be setting yourself up for failure and disappointment.
The most important factor when considering how to achieve goals is that you find and establish your own way of continually challenging yourselves throughout your long lives.
An example that illustrates true goal achievement
You could set targets, not reach any of them, but be very successful in your goal setting. You could be a complete success! Let's take a typical example that I experience quite often: 
Situation 1: I wasn't jogging at all for a month. I set a goal to jog four times a week for a month. I manage to jog 3 times a week. Failure?
Situation 2: I wasn't jogging at all for a month. I decide to jog once a week for a month. I manage to do this and jog 1 time a week. Success?
So what is success here? We haven't even factored in how busy your schedule is. Whether or not you have kids? Whether or not you have an illness? 
If you don't reach your goal but go from not jogging at all to jogging three times a week this is clearly a success. The only thing that matters is that you improve and move in the right direction. A direction of your own selection. This is how to achieve goals.
You ought to be pleased with yourselves when you manage any kind of progress that didn't exist previously. Even a single cm of progress you should be proud of. If you manage to improve in someway you must not beat yourselves down with disappointment because of unwise expectations.
Self-encouragement often leads to energy and more good progress whereas disappointment usually saps energy and leads to inaction.  
Goal setting success in a nutshell
From a broader and much kinder perspective how to achieve goals can be condensed into 5 points: 

Setting goals that lead to more improvement compared to before
Not giving yourself a hard time if you don't reach your goals
Seeing the progress, encouraging yourself, and enjoying your goal setting
Enjoying the whole process so you don't give up or become overwhelmed and defeated during set backs
Bring more and more of your goals and dreams into fruition as the years go by enjoying the whole process
If you can apply this in reality then you'll be moving forever forward and can enjoy achievement, continued growth and fulfilment over your long lives.
Some other considerations to achieving success through setting goals
Some other key areas we may want to consider regarding how to achieve goals are. What's going to be your next powerful step to achieving your goals?
So what can you do right this second to get started? 

1. Simply write down something you want to do, or some result you want to see.
2. Write down when you want to do it or see it by.
3. Check that it can be measured so you know when you have completed it.
4. Stick it up somewhere you see it every day and can't miss it.
5. Enjoy the motivation you have just created and let me know how it goes in the comments :-)

Happy Wise Goal Setting!
---
---
Got A Great Story About Reaching a Goal?
Write About It Here!
Do you have a great story about achieving something? Want to share the key to you breaking through? Why not share the details and encourage others in their own journey towards goal success?
Your Stories of Personal Victory
Click on the links below to see some stories of achievement.They were all written by other visitors to this page.

How I Achieved Getting My Music Goals Moving

I'm often thinking about how to achieve my goals in my music career, in my health, in my relationships. Not so long ago, I was in a rut with my music career …