4 goal setting Tips That will transform the way you set goals forever 
So you're just about to set some goals... You have a good idea what you're going for... just before you begin you're wisely checking the best goal setting tips out there!
Here is a list of 4 goal setting tips that I've developed over the years and continue to help me now.
I hope you can do that which is most difficult... Put them into practise. If you can apply them to your everyday life, even one of them, you'll feel the difference.
They are: 
Become a person who takes new actions
Surround yourself with good influences
Make sure your vision is unique and not generic
Expect the unexpected - and continue!
1. Become a person who takes new actions 
There are literally hundreds of useful tips out there. The remarkable thing is... you only need to apply one to achieve great growth.

Are we open enough to at least try first? To experience?
Taking even just one to heart and turning it into concrete action is more valuable than understanding theoretically a thousand tips. Personal experience as Einstein said, is the only knowledge. 
Have you heard of the circle of influence and circle of concern? The circle of influence is a small circle inside a larger circle, the circle of concern. It's like an fried egg. The idea is you give your energy and focus to the small inner circle. You act on things you can actually do something about rather than things you can do nothing about. By acting on the circle of influence it becomes bigger.
This idea is in harmony with Einstein's thoughts. To be a person of action means you becoming more proactive... or in other words becoming someone who values knowledge through experience more highly.
2. Surround yourself with good influences
The second of my goal setting tips is to surround yourself with things that have a positive influence on you. The environment is important. People are important.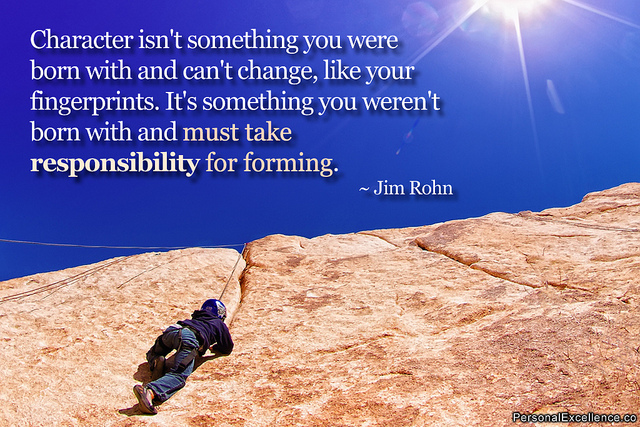 Is our character developing positively? Are we becoming more human?
This may be meeting wise or like-minded people, reading inspiring books, inspirational quotes, encouraging websites opening automatically in your browser. Get creative. By doing this you will never be short of hope and motivation. Which is vital if you are trying to achieve something new.

If you do this every day it gradually begins to influence your life and behaviour. It is hard to continue challenging yourself... especially when things get tricky. 

Maybe you could start reading some inspiring quotes each day. I am sure you have seen inspirational quotes around on Facebook etc. If you haven't already why not make it part of your daily routine?  

3. Create a unique vision for your life
Of these goal setting tips this has to be the most fun to do. Once you have a clear and hopeful vision down on paper your eyes start to see things differently. Opportunities start to arise. Your actions towards short term goals begin to be imbued with hope and determination.
Have you created a vision of some kind that is pulling you yet?
I recommend beginning with a list of things you wish to achieve in the next 10 years and working back from there.
You can take your list and decide what to achieve in the next 1, 3, or 5 years. The path to your vision will begin to form in a realistic way in your mind. 
Why would someone not want to work towards a wonderful self chosen vision? 

How much of a pull does your dream have on you?
In the short term you want your goals to be realistic. Measurable. Achievable. In the longer term however, where is the fun in that?! Who can say what could happen in the next 20 years? 
A good friend of mine once said: small goal, small challenge, small benefit. Medium goal, medium challenge, medium benefit. Large goal, large challenge, large benefit. HUGE goal, HUGE challenge, HUGE benefit!
The benefit he is talking of is of course the change you'll experience... to your character that occurs along the way. 
Why not dare to dream starting today? What do you have to lose by taking this little step?
4. Expect the unexpected - and continue... somehow
When you pluck up the courage to achieve something important to you, inner negativity such as doubt, feeling discouraged, and outer challenges such as obstacles and set backs are inevitable.
Nobody has ever achieved something difficult without persisting in the face of inevitable difficulties and overcoming them one by one.

Each obstacle is proof that you are progressing.

Can we keep going? Steadily, Solidly?
The formula for victory in whatever you are challenging is: As my mentor Daisaku Ikeda often said "If we fall 9 times, get up 10 times". In the end, your efforts will be worth it. 

The last of my goal setting tips is essentially being willing to "fail" and sometimes in continuing, no matter how slowly, when unexpected difficulties arise. 
Apply these 4 goal setting tips and enjoy the influence it begins to have on your life.
Maybe you could print the worksheet below to get your goal down on paper?
Best of luck!
If you liked this, maybe you'd like to go into more detail in the following tips for setting goals
---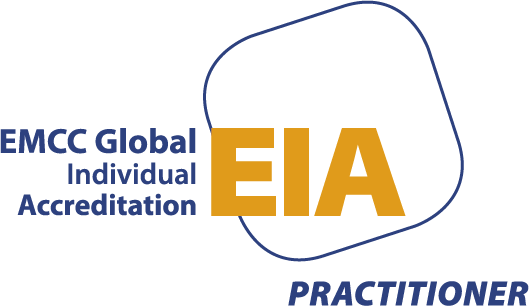 Many thanks to the kind people who let me use their wonderful art work
Albert Einstein by QuotesEverlasting. Attribution 2.0 Generic. 
Slow and Steady (118/365) by John Liu. Attribution 2.0 Generic.