Goal Setting Strategies: Become the CEO Of your own Life
-   James Stevenson, Accredited Wellbeing Coach and Positive Psychologist -
Strategic thinking can play a big role in goal setting! 
Shall we take a moment to think about your goal setting strategy? How would you describe it?  
Is it for example to set lots of short term goals based on the work you did on what you value most? Or maybe to have a exciting long term vision and set goals occasionally based on it? Or maybe it's more about getting clear about your strengths and abilities and using them as much as possible and see where it leads... 
Your strategy could also be called your master plan... or maybe game plan... and you can always change your strategy or try out a few different ones and see how it goes.
If you scroll down you'll find some questions that I think will help create in you a sense of personal strategy. Even if at the moment there's no strategy you're aware of, although it's not yet been named, there will be some kind of personal approach already happening. Seeing more clearly what you're currently doing, I think, can be a powerful thing.
First, let's take a quick look at how a strategy is different from a plan...
Taking the time to ponder
Goal setting plans and goal setting strategies. What's the difference?
Basically, goal setting strategies are different in one way. They are bigger and broader. 
So your plan may sound like, "So I do (A) then (B), followed by (C), then hey presto! it's done". It's when you decide the steps you'll take. 
A strategy however is that which over-arches your plan. It is the various considerations taken when planning your steps. Your strategy might for example consider your values, beliefs, personality, history, country, current circumstances, current limitations. 
How can you create a strategy?
Strategic direction might be considered an extension of a mission statement. It is leadership whereas a plan is management. You can start thinking through your strategy by asking yourself some simple questions...
What are the most important things to you in life? How can you adjust your goals to reflect this?
What are your signature strengths? What strengths most encapsulate who you are? Can you adjust your goals in way that means you will use your strengths more?    
What kind of person do you want to become? Do your current goals work against this? Or towards it?
Do your goals fit with your big vision for the future?
Will you enjoy the process as well as the end product? If not, why not? How can you change your plans to allow for an enjoyable journey?
What am you doing this all for?
Will achieving your goal be good for your loved ones?
Are we using our imagination as well as our logic?
The answers to these questions combine to make up your draft strategy. To put it another way, it can be valuable to put your strategic thinking cap on and look over your goals using the answers to these kinds of questions. 

By doing this you'll have an overarching perspective which guides your short term efforts so why not think about this in some detail and get something down on paper? A strategy document you can go back to again and again...   

What if you're not sure how you feel about these questions?
If you have no idea at this stage, as some of us do, what you think life is all about don't worry. You're not alone. It's perfectly normal. By focusing on developing yourself wherever you are now you will open up a way...
If you focus your energy on your immediate realities, a long term vision and strategy will eventually become apparent to you.

The most important thing is that you start the journey. As a mentor of mine, philosopher Daisaku Ikeda says, "Small things matter. What may look like a small act of courage is courage nevertheless. The important thing is to be willing to take a step forward". 

Back to the prime point
It's worth re-iterating that strategy or no strategy the most important point is to start. When you are able do this, eternally, you'll unlock more potential than you can imagine right now. 
---
James Stevenson is the owner of WiseGoals.com and a qualified and accredited wellbeing and philosophy coach.
He works with clients in an patient, understanding and creative way to help them apply great philosophical ideas and psychological scientific findings so they can flourish in a way that leads to them also contributing to a better world.
The development of a strong sense of mattering and agency, alongside deep understanding of inner and outer obstacles give clients a powerful coaching experience. More about James here.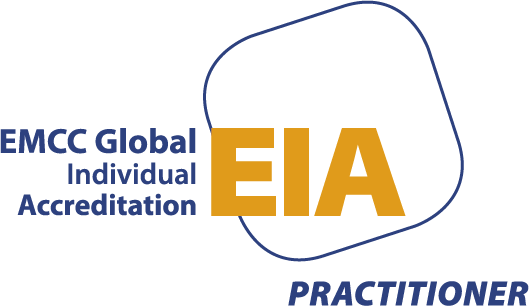 Many thanks to the kind people who let me use their wonderful art work

089/366 - Sunday stranger by Arria Belli. Attribution-ShareAlike 2.0 Generic.