Practical tips for using Goal Setting For Jobs You really Want! 
-   By James Stevenson   -
Are you looking for a new job? Finding a good job can be painfully difficult!    
Using goal setting for jobs is used quite a lot by people. But to be honest it's normally not used properly. People are missing out.
With most job searching done on-line now it means that your competition for a job has just gone nuts! Everyone is applying for everything...
You may have noticed you can apply for 100 jobs and often not even get a single reply! The game has changed so you need to change your game!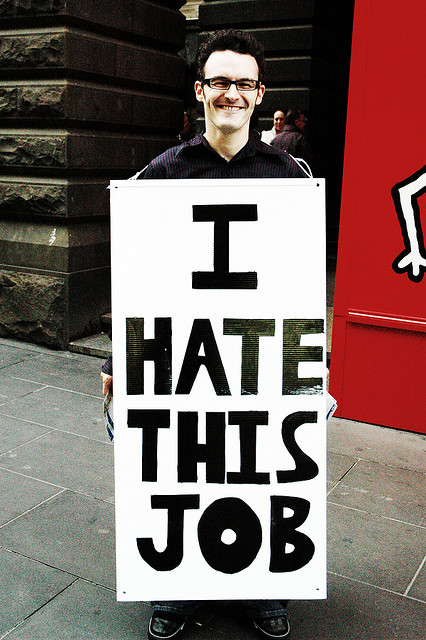 Do you want a job you enjoy? that pays well? and that does some good in the world? Getting all three may seem impossible but it's not...
Learning how to use the full potential of goal setting will really set you off in the right direction.
Below you'll find 3 reasons that setting a goal wisely will give you an edge when looking for work... Then 2 tips to consider if you want to do it in a way that actually works!

3 reasons you'd be mad not to use goal setting in your job search
1. A decided direction changes what you see, what you act on, and the results 
Once you're clear about what you want your goal plays a guiding role. Your eyes begin to focus towards and spot the more relevant information and opportunities!
Get to know your ideal... memorise it... get it just right so each line makes you smile! 
2. Goal setting will get you there faster
If you like a bit of a push... a bit of a challenge... set a date that makes it urgent! 
The more up for a challenge you feel the sooner you can set the date. If you're not into the whole pressure thing then just give yourself a bit more time and enjoy the other benefits.
A self-set target date will increase your motivation and you'll make more effort. If you don't get the job on that date then you can just set another date. 
The more effort you make, the sooner you will find that key opportunity. 
3. Goal setting for jobs supports you at the crucial moment when you're think about giving up
Annoyingly, it is often when you've given your all and feel you can't give any more that you're in fact very close to reaching a break-through. 
You've been there... You feel like you've done everything you can and the little fella in your head says "It's never gonna happen! What's the point?!".
At this point, defeat or compromise is certain unless you continue. Your well thought out goal can be a powerful impetus at that decisive moment and will cause you to keep going. 

2 ways to maximise your goal setting for jobs skills
1. Even if you don't know what job you want find a way to create a clear picture of what you want
In order to be successful when goal setting for jobs I think it's good to be as clear as you can about what you want. Even if you think it may not exist.
If you don't know the exact job title you want then just write down what's important to you at work, for e.g. you would like a job helping people, or a job where there is variety... A list like this of everything you want has a good directional influence.

Think about what kind of things you would like to do every day?
what kind of boss you would like to have?
opportunities to learn/advance?
who you would like to work with?
time it takes to get to the job?
The more detail the better when creating your ideal vision in your mind.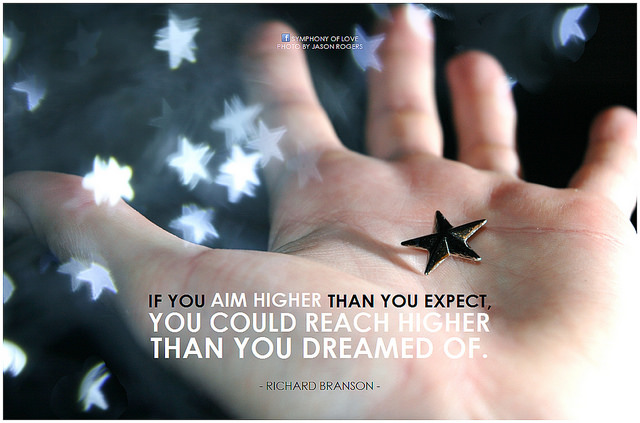 The brave but simple step of adjusting our aim a little higher, towards what we have "never done before"
When I was last looking for a job I had a list of around 10 important things on my list. It was an odd looking list... 
There wasn't a job I knew in the world that ticked all my boxes. Yet, bizarrely I found a very rare role that nobody had ever heard of!
2. Flip your frustrations into your desires!
The aspects of work that cause you anguish and frustration, when flipped, can be powerful motivators.

"My boss doesn't listen to a word I say" can be flipped to "A job where my opinion is valued and sought by boss and colleagues".

"My job is so boring just being sat in one place all day every day" can be flipped to "A job I find interesting where I get to work in more than one location".
---
James Stevenson is the owner of WiseGoals.com. Living in the UK, but also working internationally on-line, James is also a highly qualified, experienced, and accredited trauma-aware wellbeing coach at TraumaAwareCoaching.co.uk. He works with clients in a future focused and solution orientated way by exploring what the good life or a flourishing life might look like for them. Harnessing that motivation, obstacles that come with trauma like the toxic inner critic, self-blaming, self-judgement, fear and avoidance, anxiety, depression, and intense and confusing emotions are worked through. More about James here.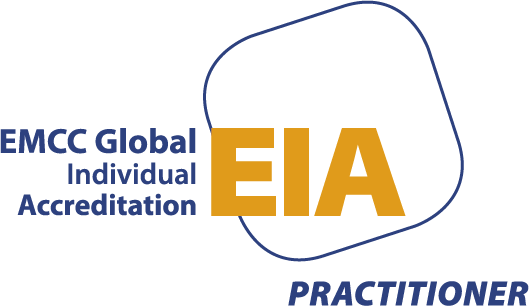 Many thanks to the kind people who let me use their wonderful art work
I hate this job by Alghofily. Attribution 2.0 Generic.