Get Your WiseGoals Free Goal Setting Ebook
-   By James Stevenson  -
Want to start moving happily and powerfully towards your goals?  
This "FREE Goal Setting Ebook" guides you through the whole process.
You'll be able to explore something that feels really important to you right now. Something that, if you were make significant movement in, would leave you feeling delighted!  
If motivation is a worry... if for whatever reason you feel stuck... a little wisegoals goes a long way. One little break-through can often open up a whole new world of opportunity.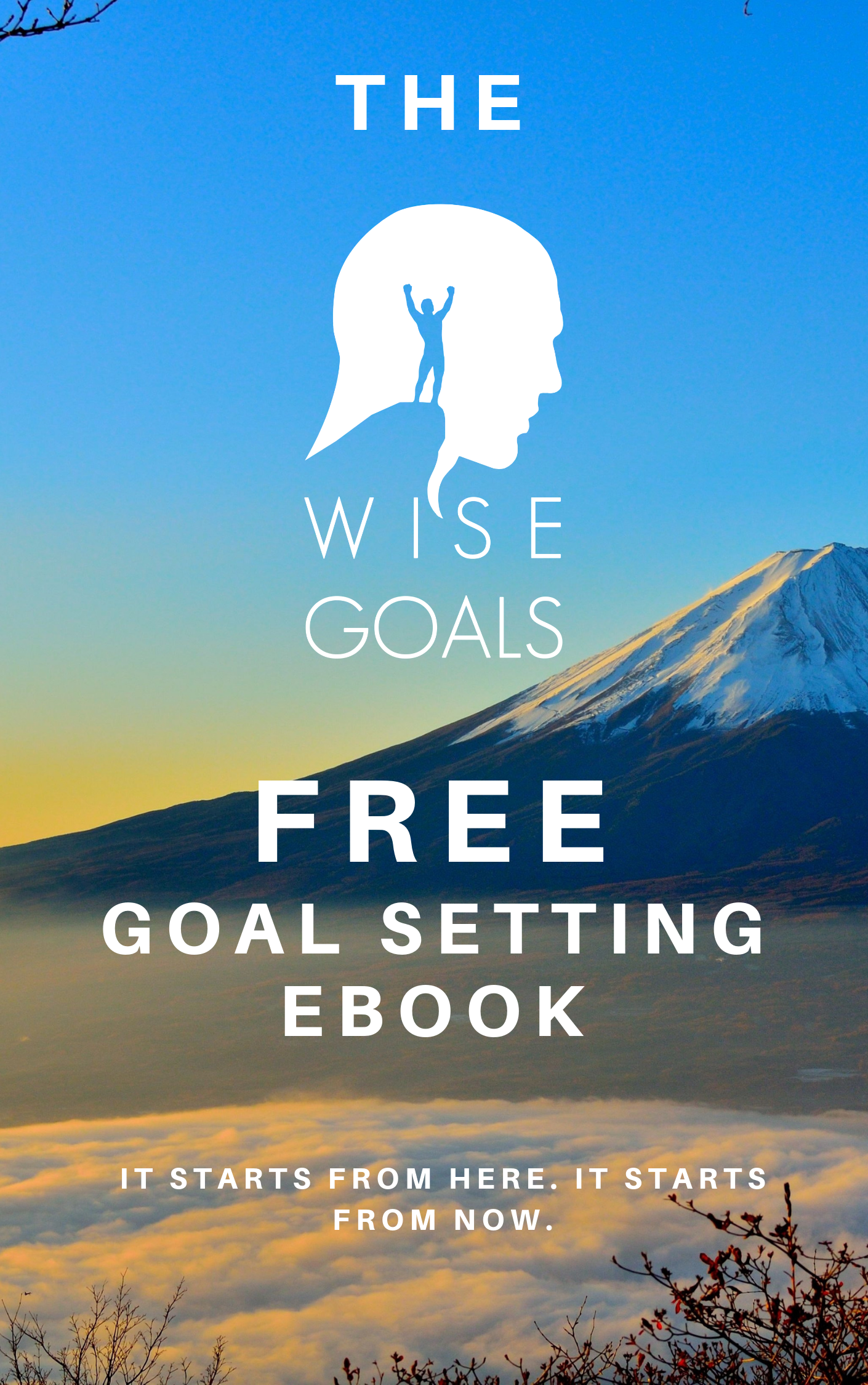 The WiseGoals free goal setting Ebook has multiple worksheets and activities to help you decide which mountain to climb and then start the journey
There is a concept in psychology that I personally relate to called the 'negativity bias'. It says we have an innate disposition to focus far more on our worries, concerns, and what goes wrong than on our hopes and dreams and what goes right. 

This ebook, which might be better called a 'wisebook' hopes to re-balance the scales, and create some momentum towards a direction of your choosing. 
This goal setting ebook can also be used over and over again as your goals change. Each time you have a new goal or a new direction you want to go in, you can use this ebook support you in the process. 
James Stevenson is the owner of WiseGoals.com. Living in the UK, but also working internationally on-line, James is also a highly qualified, experienced, and accredited trauma-aware wellbeing coach at TraumaAwareCoaching.co.uk. He works with clients in a future focused and solution orientated way by exploring what the good life or a flourishing life might look like for them. Harnessing that motivation, obstacles that come with trauma like the toxic inner critic, self-blaming, self-judgement, fear and avoidance, anxiety, depression, and intense and confusing emotions are worked through. More about James here.